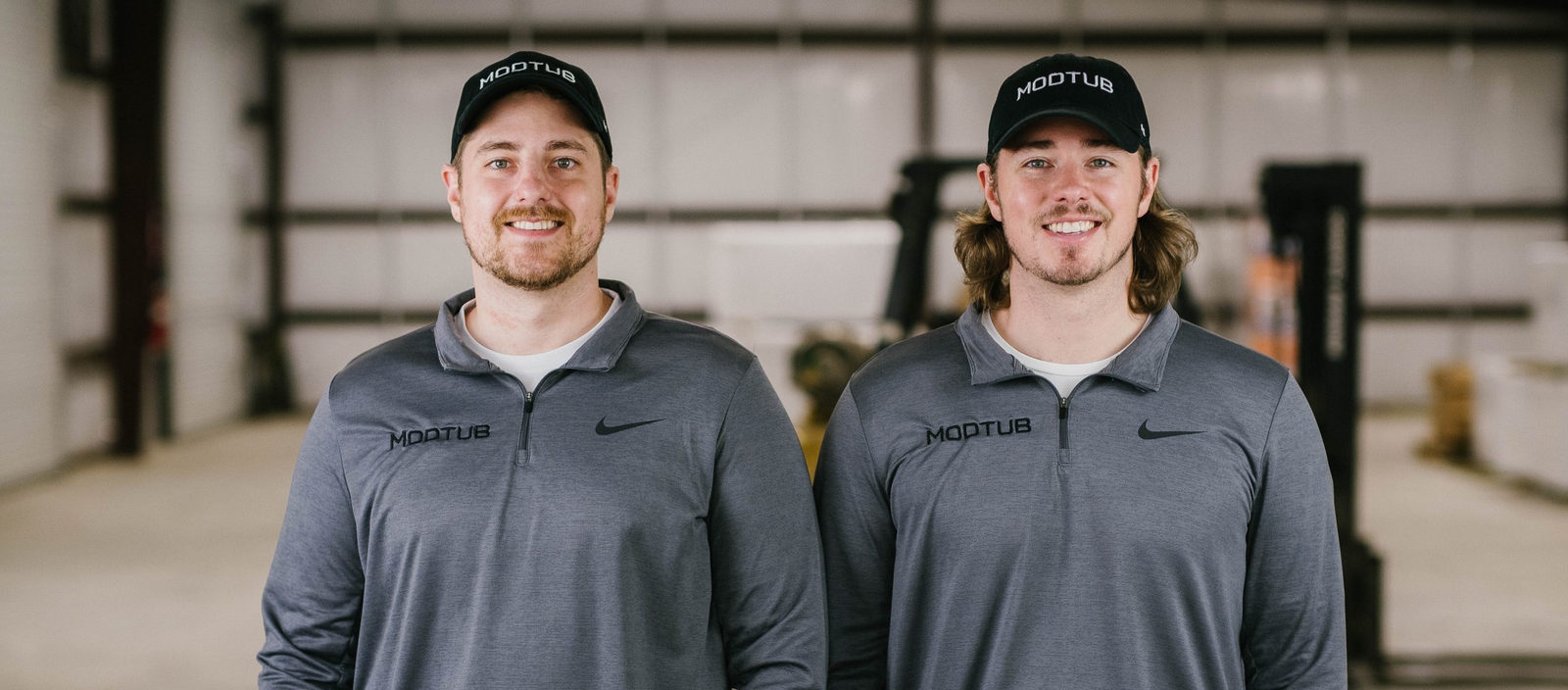 Modtub was founded by my brother Sawyer and I (Jesse). After working corporate jobs in accounting and supply chain logistics, we decided to leave the safety of the 9-5 to start this wild ride with Modtub.
We originally launched as a hot tub company, and quickly discovered the hot tub market was crowded and hard to scale. About this time, we started hearing about cold plunging.
After seeing the early cold plunges on the market, and given our background in hot tubs, we figured we could make a cold plunge that is cheaper, better insulated, simple, and looks great.
This was a side project in my garage all the while we were trying to build our hot tub business. In February 2023, we launched our ModPlunge, and it has been off to the races ever since.
We have fully embraced the pivot and have become cold plunge obsessed. We're just two small town Texas guys trying to provide the best cold plunge on the market at the best price – thanks for supporting us!